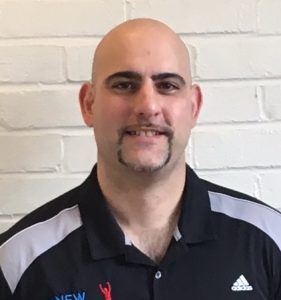 Oakleigh Park's compact gym has a comprehensive range of equipment, with everything you need for a great workout. Full Tennis or Squash members (over 16) can add gym to their membership at a heavily discounted fee.
---
Nick Andreou of New Level Fitness is the Club's personal trainer, with 15 years experience as both instructor and personal trainer. Since 2009, the majority of his clients are trained at the gym, with its cardio machines, free weights and resistance machines.
Once you have joined the gym  you will need a pre-screening questionnaire as well as an induction with Nick to familiarise yourself with the equipment.
Nick is available for sessions with both club members and private clients.
Call 07939 294 950 or email nick@newlevelfitness.com